Build progressive coalitions the smart way.
Wings Coalitions allows non-profits to share a campaign and a Wings CMS project, while still having separate websites with individually branded front-ends. As petition signers can optionally subscribe to the newsletter of the coalition partner whose landing page they are visiting, partners are better incentivized to put their weight behind the campaign.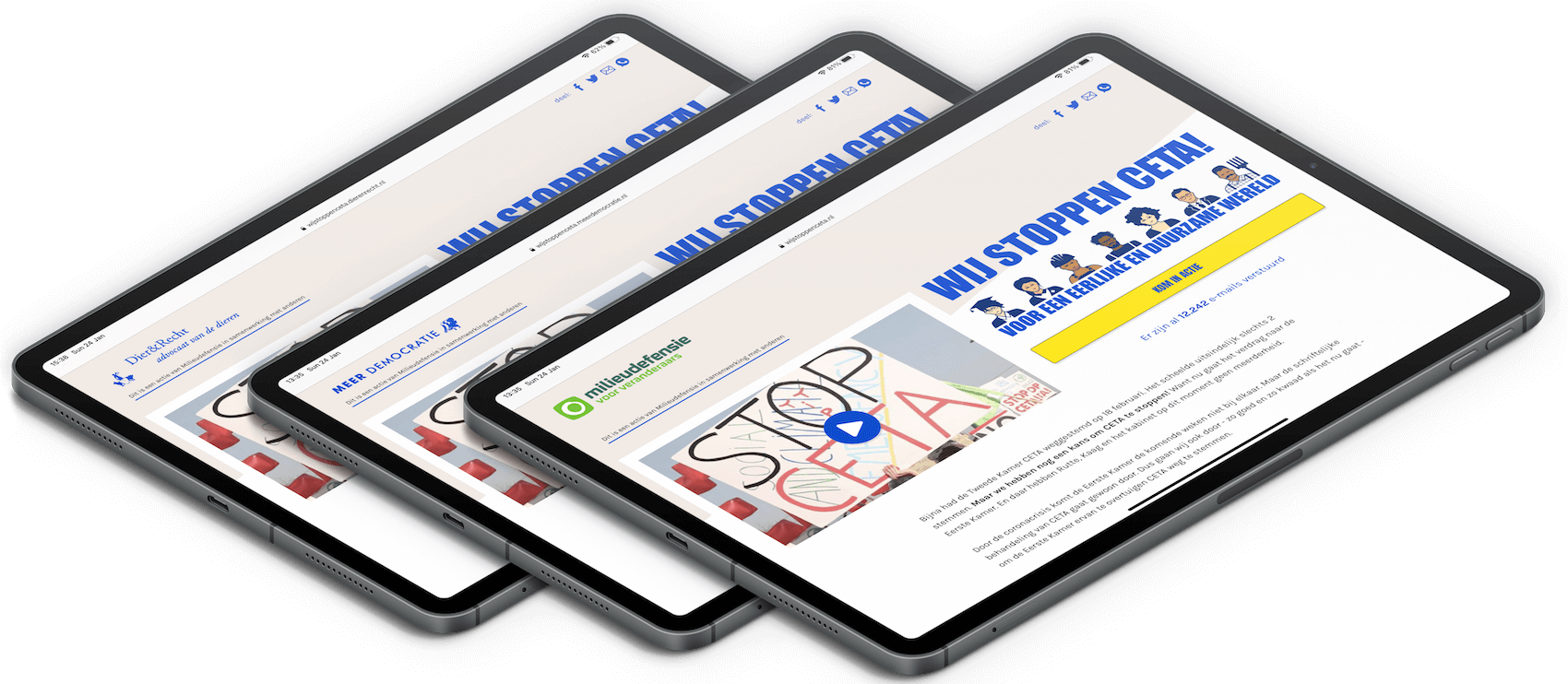 Examples include burgerberaadklimaat.extinctionrebellion.nl, a campaign by Extinction Rebellion in cooperation with other non-profits such as De Goede Zaak, which has burgerberaadklimaat.degoedezaak.org. Two different campaign websites with a separate domain and visual identity, yet using a shared campaign repository. This has the added advantage of having separate privacy policies and allowing each participating organization to send email followups to the constituents that opted in using their respective campaign website.
Vous voulez en savoir plus?
Essayez Wings. Envoyez-nous un message et nous vous créerons un compte de démonstration en un rien de temps, sans frais.